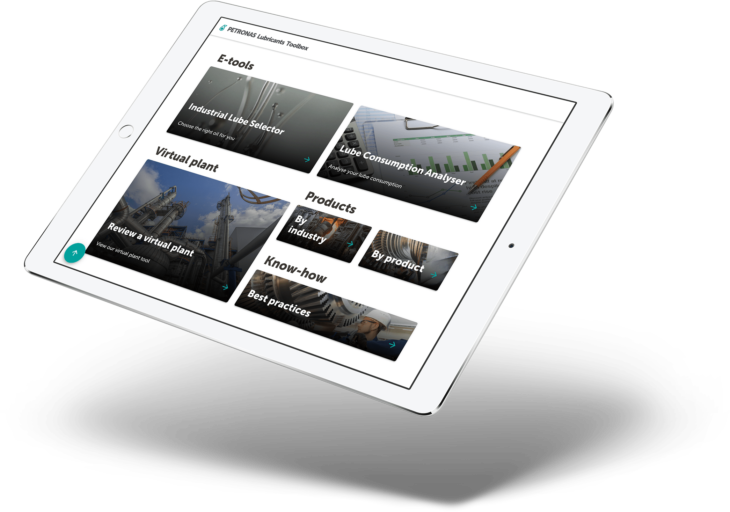 PETRONAS Lubricants Toolbox
The Toolbox gives you a wealth of knowledge, and answers key questions about industrial lubricants via a simple app. Wherever you are – even if you're onsite and offline – you'll have instant access to calculators, facts, figures and in-depth industry know-how. Designed with the help of PETRONAS technical teams for all tablet devices, the simple layout and easy to digest information ensures you'll always find the right product for your needs.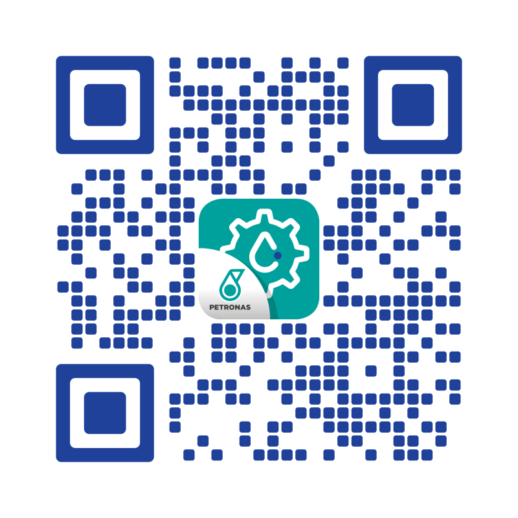 Get it now for free, on iPad and tablet: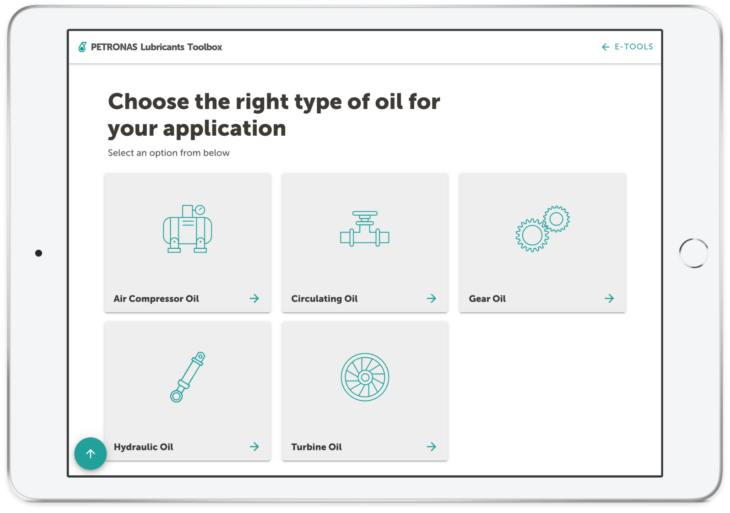 Easy-to-access E-tools
From Air Compressor Oil to Turbine Oil, call up our Lube Selector to find the right product for your application. Or calculate the correct amount of lubricant you'll need with our Consumption Analyser.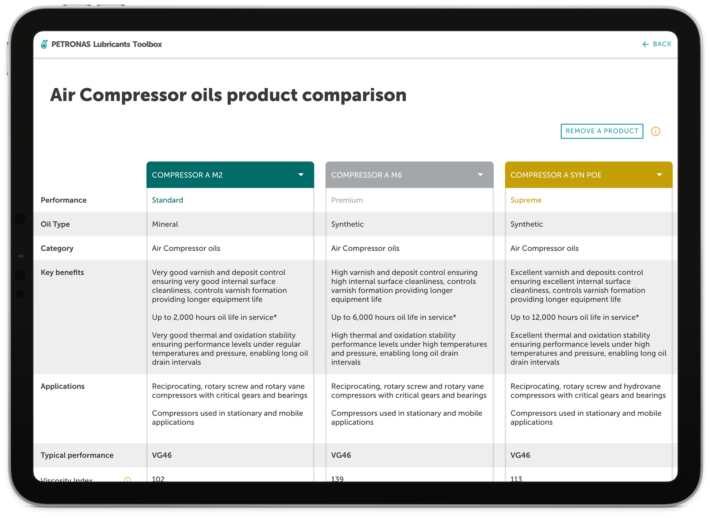 Product Portfolio Comparison
The PLI product range covers all your needs – but now you can compare different lubes in the same category to hone in on the precise product required.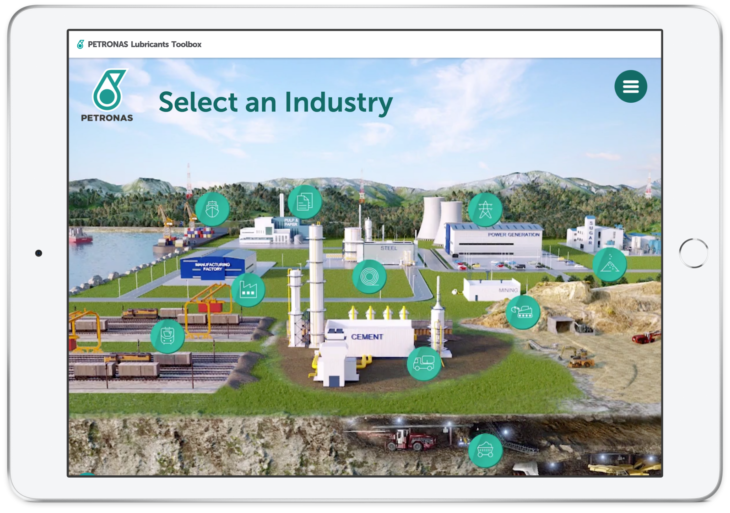 Visit a virtual plant
Take a tour around our Virtual Plant Tool – and on the journey discover the challenges for oils, fluids and greases and how PLI products help you overcome them.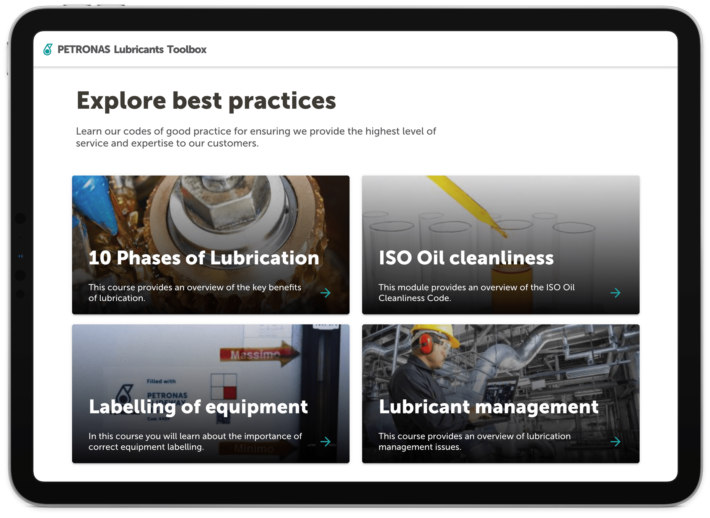 Boost your knowledge, anytime, anywhere
Explore Best Practices around everything from lube management to labelling equipment. Find out how a lubricant can improve efficiency and profitability through our 10 Phases of Lubrication.